The next step was assembling all of the pieces into a "flyable" X-Plane airport. I used the X-Plane World Editor to place the 3-D models into the proper location.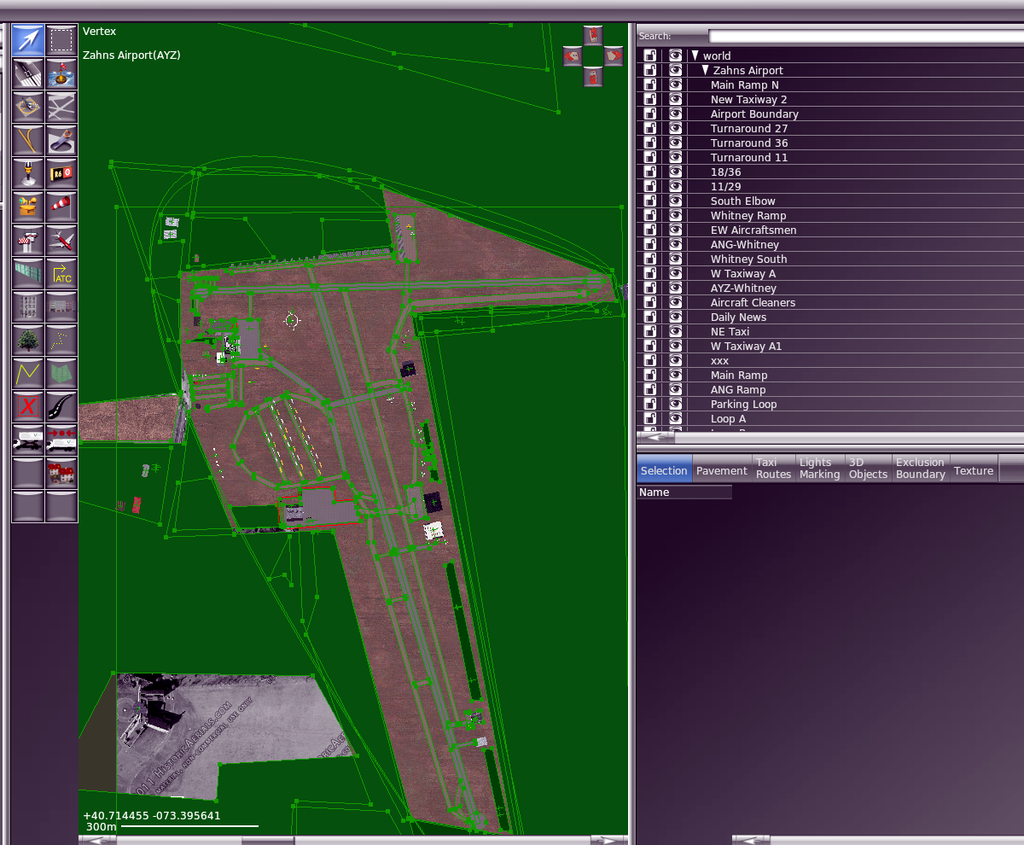 I used the "stitched-together" georeferenced aerial image as a base layer in World Editor. This allowed to to positon the buildings extremely accurately. (You can see a bit of that referenced image in the lower-left corner of the first image. It shows the Queen of the Rosary Academy in Amityville.)
All of the Zahns runways and taxiways were also added in this manner.
Next, the CTAF and other frequencies were added to the model.
Additional Scenery
I also added a number of familar landmarks that many Zahns pilots had used.
The Northport Stacks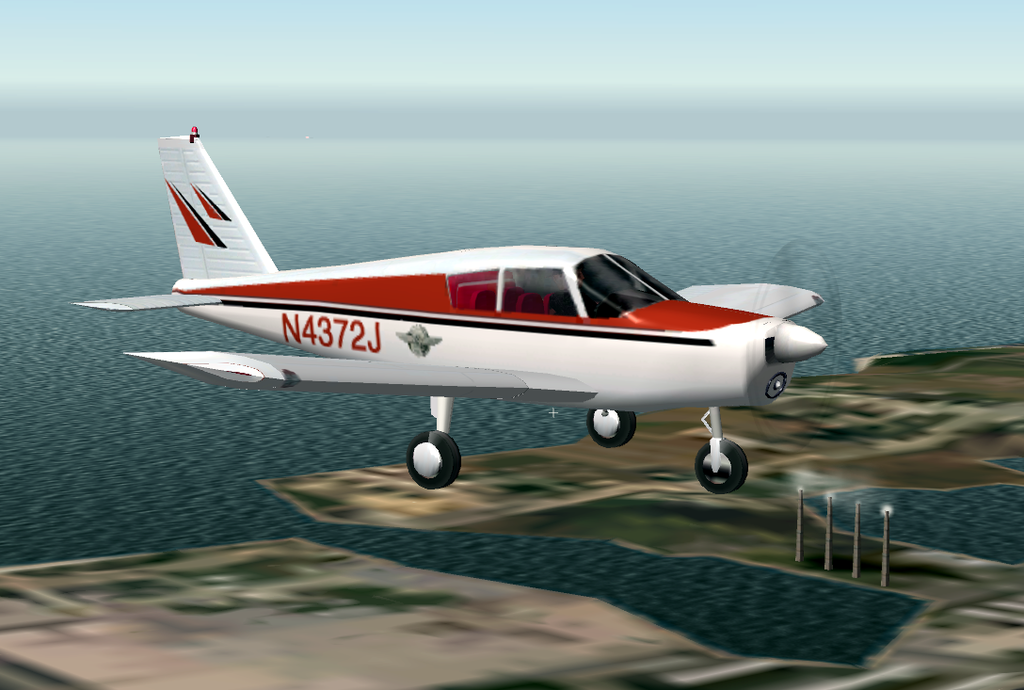 Albany Avenue Water Tower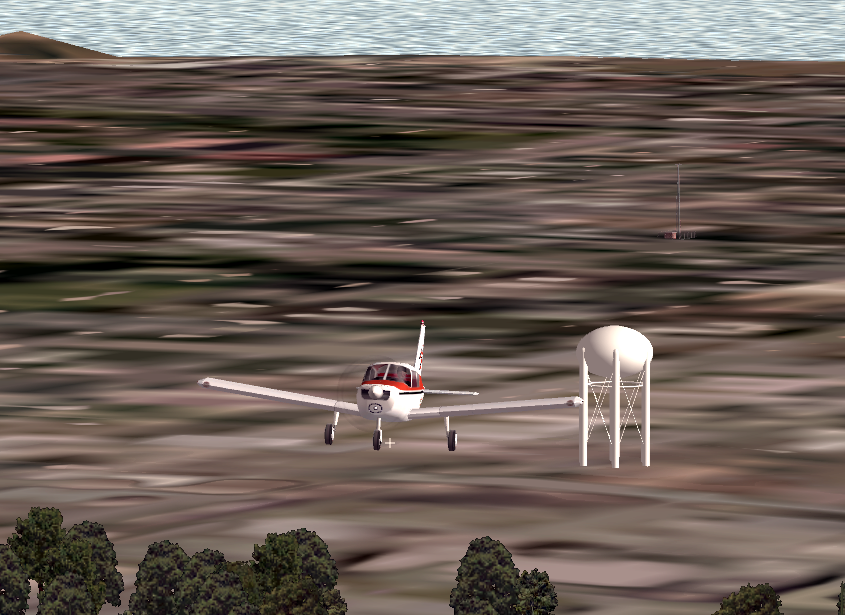 Queen of the Rosary Academy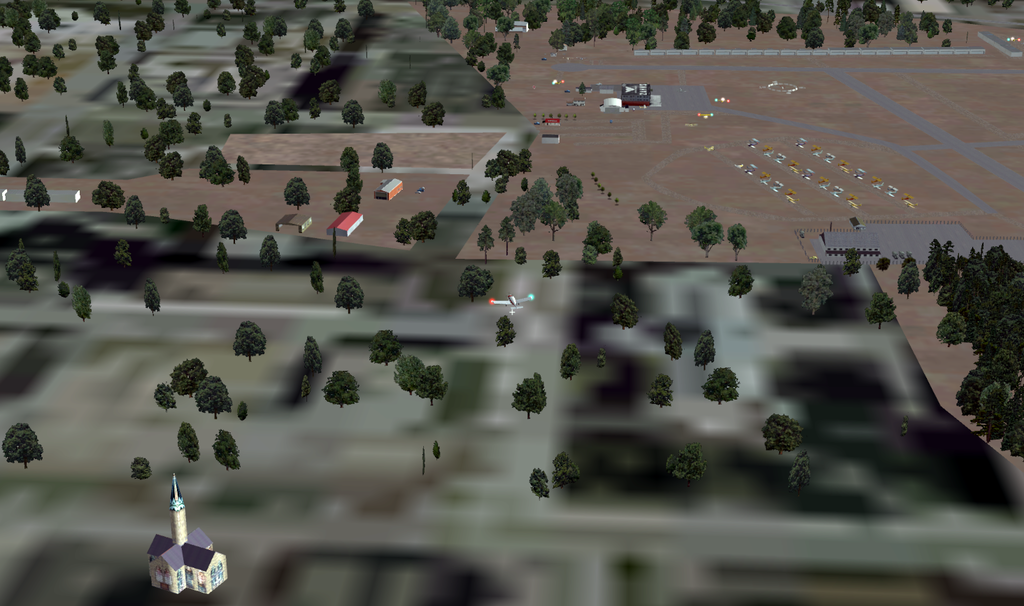 Sunrise Drive-In Theatre